Meet Luz
THE BEGINNING
Luz Mack was born in Villa Mella, Dominican Republic, and immigrated to the United States as a young child with her family. She earned a Master's degree in Public Administration from the Metropolitan College of New York. She is a proud South Bronx resident, motivational speaker, cultural educator, and Dominican children's author, specializing in creating stories that celebrate culture and language and affirm children.
THE PASSION
Luz, a wife and mother of three beautiful children, always strived to give her family the best in education, health, exposure, and life experiences. Luz enrolled her daughters into a private school, and it didn't take long for her youngest daughter to realize that she was different than most others. 
While some children love to stand out, to many, they want to feel included; so, naturally Luz's daughter wanted to be like her friends and the other little girls that she went to school with daily. Those friends looked different. Luz's daughter had darker toned skin, dark curly hair and distinct facial features while most of the other children had fairer skin, short blonde hair and different features on their faces. One day, Luz's daughter asked if she could dye her hair, blow-dry it straight, and cut it into a short bob like the girls she goes to school with. Luz often talks about how she still remembers her daughter's beautiful big brown eyes and with her puffed updo hairstyle tugging at her hand begging for her to make this change immediately.
This sparked a childhood memory in Luz. She remembered her desperate cries for change when she was a young girl wishing that she had green eyes (like her mom's) and different features. Luz did NOT want her daughter to grow up with insecurities about how she looked or her culture, so she immediately affirmed her daughter of how beautiful and perfect she is just the way she was created.
Knowing that she needed back-up, Luz reached out to one of the teachers at the school sharing her daughter's concerns. The teacher encouraged her to show her daughter pictures of family members, historical figures, and successful people in the media that look like her. Luz began doing that right away. She was able to show her daughters pictures of family members, historical figures like Harriet Tubman, Mirabal Sisters, Celia Cruz, Michelle Obama, and more...and bedtime suddenly turned into fascinating storytelling about people her daughter could relate to.
It didn't take long for Luz to realize that there were not as many resources and mainstream media opportunities to share with her daughter representing her community as there were for other communities. This sparked a mission for Luz to help pave the way for communities of color to be seen in all areas, as she believes that everybody deserves a place in every space they desire to be in.
Her passion for writing stems from a deep desire to help children and families feel seen and understood through the magic of stories. In October 2020, she won Best Animated Short Film at Bridge Fest, and in March 2021, she was featured on PBS's Chat and Learn program for her book, "¡Pequeña Maria Descubre su baile!" (Little María discovers her dance!). Luz has also partnered with the Disney Storybook Art Team to co-write the "Family is Everything (Disney Encanto)" picture book.
THE JOURNEY
Luz has stayed faithful to her mission and has been featured on several platforms, authored several books and collections, was showcased in a successful fashion show, and has many other resources in the media that are helping families in communities of color connect with their strengths and uniqueness.

Her latest project, "The Secret of the Plátano," released in English and Spanish on September 7th, 2022, and published by Soaring Kite Books, a small imprint of Lerner Publishing, hit #1 New Release on Amazon in Children's Central & South America Books on its debut week.
In February 2023, Luz was honored by the Bronx Borough President for her work as a writer celebrating Dominican Heritage within their local community and she was honored in the Bank Street Books' Best Children's Books in Spanish for the publishing year!

Luz speaks on stages across the country empowering families of color to embrace their heritage and culture, and teaching other families how to recognize and honor those communities full of beautiful, powerful people who are most overlooked and underserved.

Luz offers author visits and resources bundles for schools, educational awareness games & toys, is a preferred keynote speaker for empowerment events and podcasts, and has a vision of changing the lens of this nation through education, empowerment, and love.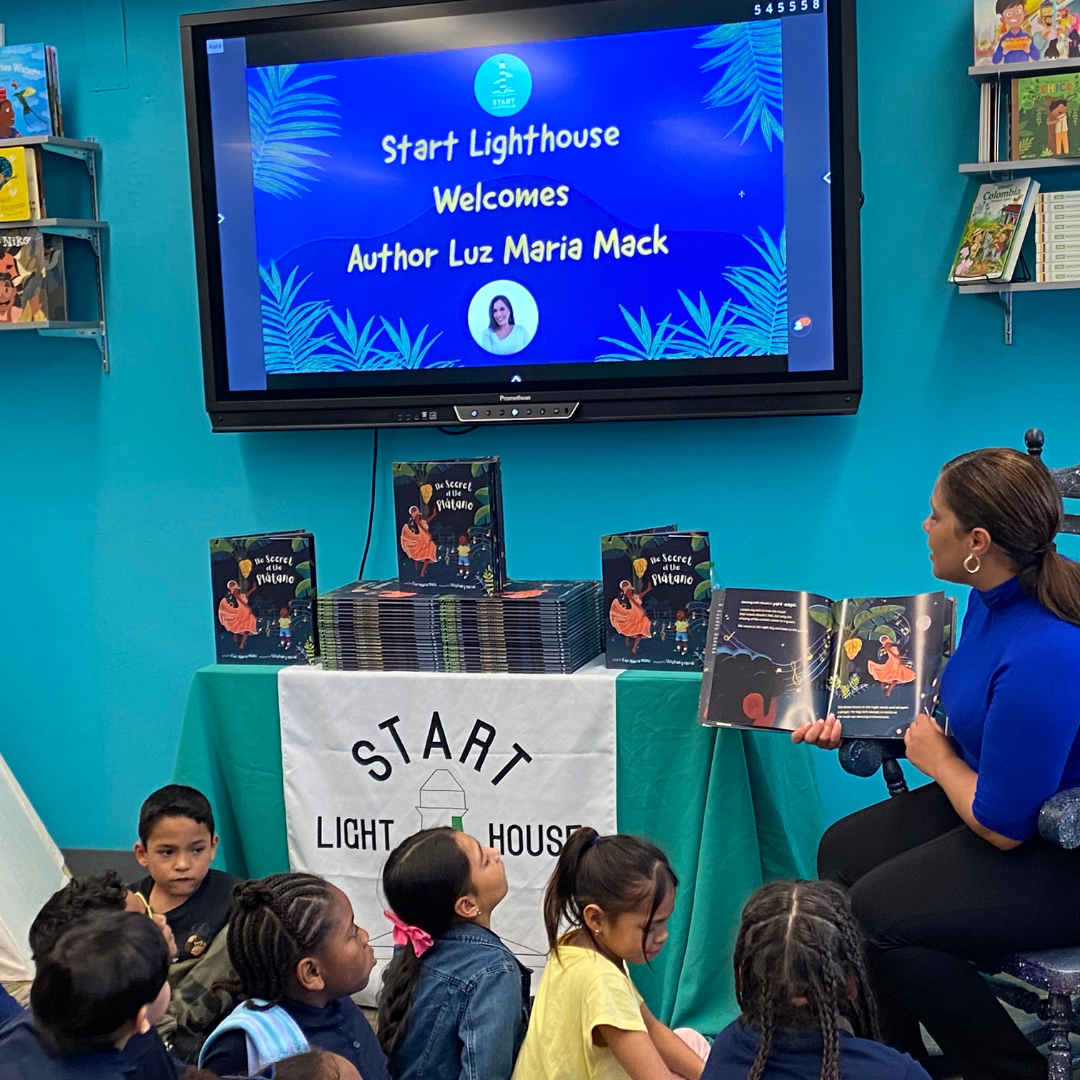 Luz believes that all students deserve the opportunity to see themselves in the media. She gives overlooked communities that chance by providing bilingual books and resources specifically catered to them.
School Bundles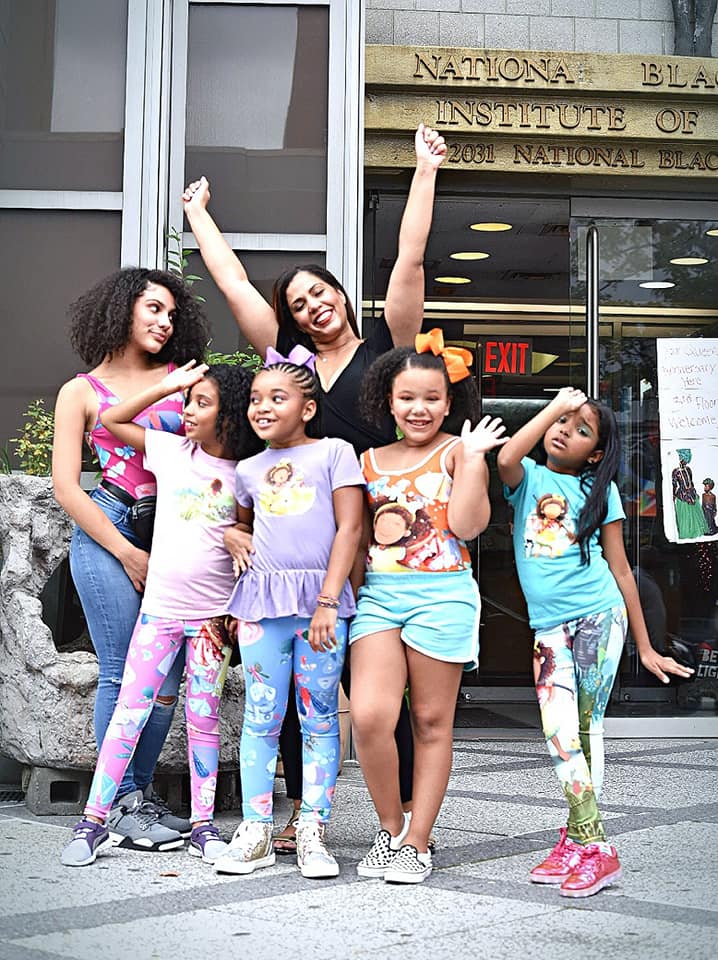 Imagine giving youth the opportunity to be themselves and showcase their communities with a smile on their faces. This is what Luz did when she took the fashion industry by STORM! She has empowered young girls around the nation to love themselves and embrace their natural beauty.
Shop Apparel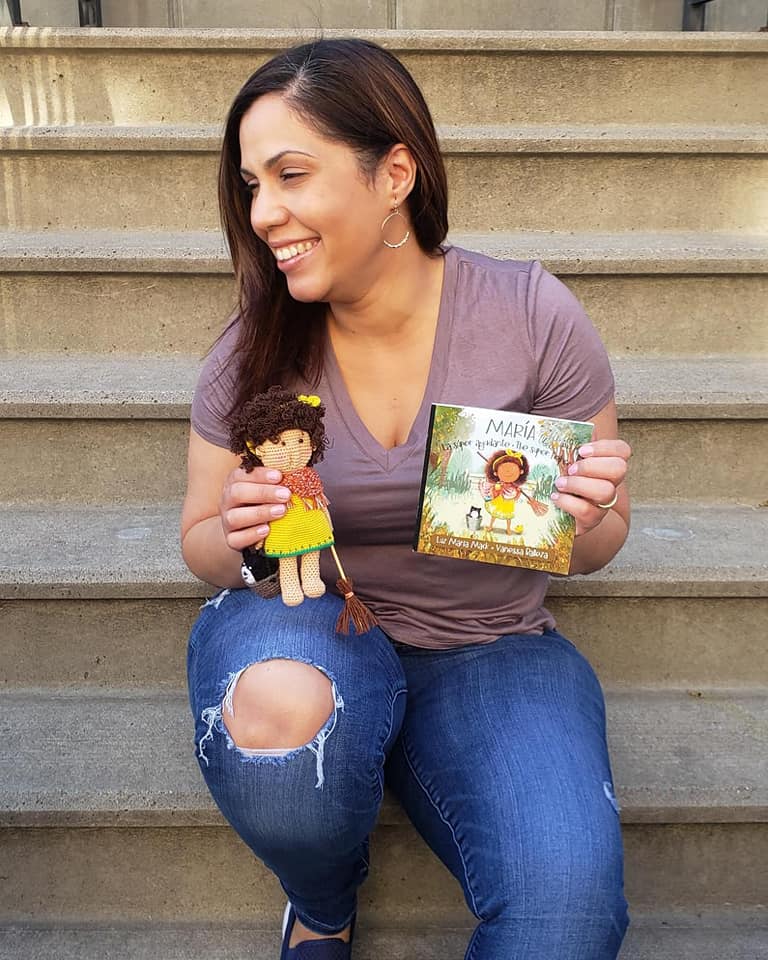 Not only does Luz write bilingual books for children in communities of color, but she also accompanies those books with toys, games, and animations to help the children resonate. This leaves youth feeling empowered and represented.
Books & Bundles